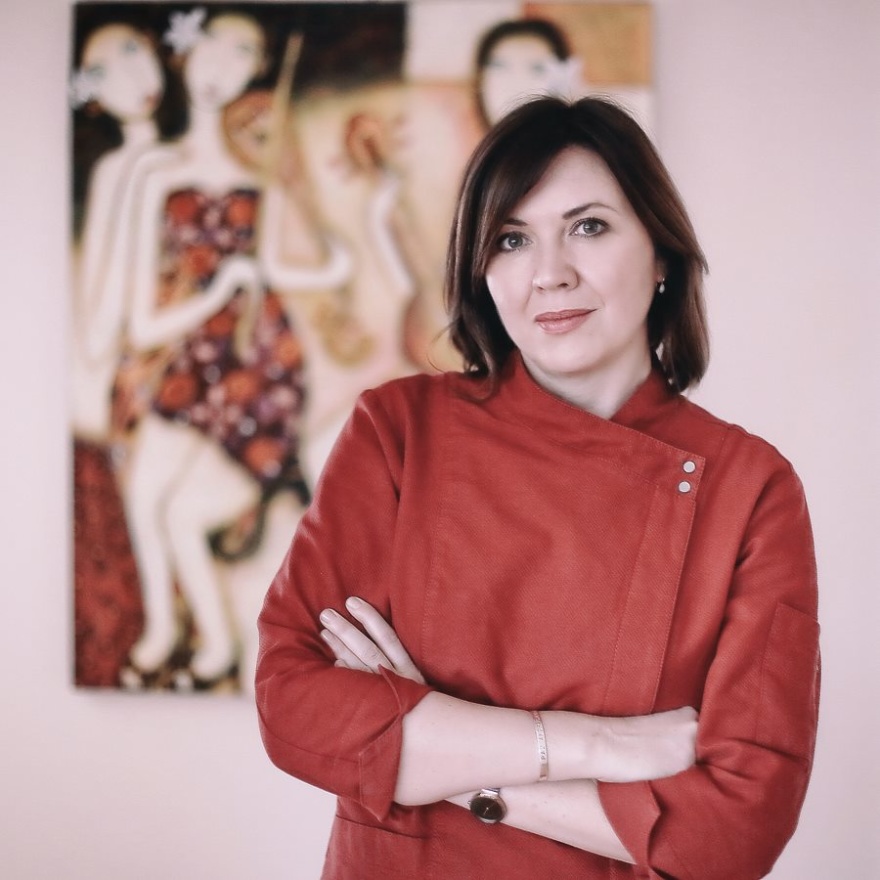 Witajcie Serdecznie

Nazywam się Agnieszka Eriksson. Moje życie to podróź — mieszkałam w Szwecji, Kanadzie i Brazylii, zwiedziłam wiele krajów i zawsze starała się je poznać "od kuchni". Mam niezwykłą łatwość nawiązywania kontaktów, co na pewno ułatwia mi biegła znajomość kilku języków – angielskiego, szwedzkiego i portugalskiego. Uwielbiam spotykać się z ludźmi i gotować dla swoich bliskich – rodziny, przyjaciół i znajomych. Ponieważ wszyscy zgodnie twierdzą, że świetnie mi to wychodzi, postanowiła założyć bloga. Zamieszczam w nim przepisy potraw, które mnie zachwyciły i są "pamiątkami z podróży".

Fascynuje mnie kuchnia skandynawska za poszanowanie natury i prostotę. Podziwiam takich mistrzów jak Björn Frantzen, Alexander Sjogren, Bo Bech.

Jest mi bliska filozofia zdobywania doświadczeń w trakcie wspólnej pracy z uznanymi szefami w ich kuchniach. Ta praktyka znajduje swoje zastosowanie, gdy zamieniam swój dom w restaurację – dostępną dla mojej rodziny, przyjaciół i znajomych. W Sao Paulo, kulinarnej stolicy Ameryki Południowej, asystowałam przez pół roku francusko-brazylijskiemu kucharzowi Patrick Bragato ucząc się jak w prosty sposób przygotować potrawy między innymi z warzyw i ryb. W wolnych chwilach dokształcałam się również na warsztatach w jedne z najlepszych szkół kulinarnych w Sao Paulo. Prowadziłam w Brazylii warsztaty kulinarne dla międzynarodowych grup. Poszukiwałam inspiracji kulinarnych odkrywając nowe smaki i produkty. W Peru i Chile zachwyciłam się ceviche, które przygotowuje się na różne sposoby. W Argentynie posmakowałam najlepszych steków w kombinacji z fantastycznym winami. W Amazonii pokochałam kombinacje egzotycznych owoców, smak amazońskich ryb.

Brazylijska sztuka kulinarna jest połączeniem rdzennej kuchni indiańskiej z afrykańską, portugalską i syntezą wielu innych upodobań kulinarnych, które przywieźli ze sobą przybysze z Europy i całego świata. Jeżeli to wszystko połączymy z bogactwem fauny i smakiem owoców dojrzewających w tropikalnym słońcu, a potem przyprawimy brazylijską gościnnością i radością życia to mamy egzotyczną, zaskakującą i inspirującą kuchnię, z której bogactwa każdy może zaczerpnąć coś dla siebie.

Fascynacja Brazylią, obserwacja wzajemnego przenikania się kultur, nauka portugalskiego sprawiły, że kolejną stacją kulinarnych moich poszukiwań stała się Portugalia.

Podczas pobytu w Brazylii uczyłam angielskiego dzieci w fawelach, poznałam też wielu wspaniałych ludzi. Nawiązane znajomości zaowocowały możliwością pracy w Taberna da Rua das Flores w Lizbonie, której właścicielem jest jeden z najbardziej znanych i szanowanych szefów kuchni André Magalhães. Szef kucharzy Bruno w Taberna da Rua das Flores wraz ze swoim zespołem chętnie dzielił się swoją wiedzą i z dumą opowiadał o swoich ulubionych potrawach.

Jeżeli chcecie zajrzeć do skandynawskiej, brazylijskiej czy portugalskiej kuchni to serdecznie zapraszam Was w kulinarną podróż, w której czasie chętnie podzielę się z Wami swoją wiedzą i doświadczeniem.

Hello Everyone

My name is Agnieszka Eriksson. My life is a journey – I lived in Sweden, Canada and Brazil, went sightseeing in numerous countries and did my best to learn more about the places I visited, especially what's going on in their kitchens. I am very good at socializing and making friends, which is easy for me as I am fluent at a few languages: English, Swedish and Portuguese. I love meeting people and cooking for people close to me– relatives, friends and acquaintances. As all of them agreed that I am brilliant at that, I decided to start a creat a webside. I post there recipes for the dishes that I found awesome and regards mine souvenirs from travels.

I am fascinated by the Scandinavian cuisine for its respect for the nature and simplicity. I admire such masters as Bjorn Frantzen, Alexander Sjogren, Bo Bech.

I cherishes the philosophy of gaining experience through cooperation with recognized chefs in their own kitchens. It applies each time, when I change my own home into a restaurant available to my family and friends.

In Sao Paulo, the culinary capital city of the South America, I accompanied a Brazilian chef Patrick Bragato, learning from him how to prepare vegetable and fish dishes, among others. In my spare time I participated in workshops offered by one of the best culinary schools in Sao Paulo. I have run such workshops for international groups myself.
I searched for culinary inspiration by discovering new flavours and ingredients. In Peru and Chile I was enchanted by different ways of preparing ceviche. In Argentina, I tasted superb steaks in combination with fantastic wines. In Amazonia I fell in love with wide range of exotic fruit and the flavour of Amazonian fish.

Brazilian culinary art is a combination of original Indian cooking with African, Portuguese and a lot of other ways of food processing that were brought here by immigrants from Europe and all the world. If we combine it all with the richness of the fauna and taste of fruit ripening under rays of the tropical sun and season it with Brazilian hospitality and joy of life, we achieve a surprising and inspiring cuisine, from the bounty of which everybody may draw something he likes.

Fascination with Brazil, observing the permeation of the cultures, studying Portuguese made me go to Portugal as the next station in mine culinary quest.

I taught English to children in favelas as well as met a lot of great people. Having a lot of friends, I was able to take advantage of an opportunity to work for Taberna da Rua das Flores in Lisbon, owned by one of the most famous and respected chefs – Andre Magalhaes. Chef Bruno in Taberna da Rua das Flores and his team were eager to share their knowledge and told me about their favourite dishes.

If you want to look into Scandinavian, Brazilian or Portuguese cuisine, please accept mine invitation to a culinary journey during which I will share my knowledge and experience with you.